Hi ya!
Another year, another time for me to be productive (and gradually fail this goal monthly until I'm dead silent by December.) I swear I don't intend to be like this and the guilt plagues me every year so here I am again writing reviews and/or writing blogs that I do hope inspires someone out there.
Anyways, I rarely not read a romance genre book, but in my defense, it's where good stories are usually made of. And usually guarantees you a happy ending so you can sleep at night after not sleeping for so many nights just to finish a chapter (or should I say the whole book? because TBH who sticks to their decision of two chapters then sleep rule
? ) And this new released continuation to the first book is the best (kinda) at the moment for me.
I really didn't write a review after closing the book because I still feel a lot of things and I don't want it to cloud my judgement.
I'll have the keys to the world, but I turned my back on the key to the woman I love's heart.
When was this published? January 7th, 2017
When did I read this? January 16th, 2017. (yes, It only took me about 22 hours to finish this 400-ish paged book)
What's it about?
 follows the story of Matthew Hamilton and Charlotte Wells after the first book, Mr. President, which I want you guys to read first (if you haven't yet). Now Matt is the President of the United States and how despite all the responsibilities, he's willing to shoulder everything–and more–just to be with Charlotte.
To be honest, I'm sure there's more great romance novels out there that this series (and I will agree that there is a better one out there.) but as i said, I don't chase for the romance anymore with these books. I'm looking for the one that has a unique story line that will keep me going. the juicy romance is kinda like a bonus for me. But seriously, after Fifty Shades of Grey it's all so boring now and I just skip them over.
so what did I love about this book? Simple. The depiction of the life of a Commander in Chief. and the First Lady. and practically everyone.
After the roar of Elections (here in the Philippines with Mr. Duterte) and also with the US with Mr. Trump, it's nice to see from their perspective. Even if a little different. Gives you an idea how hard it can be and how sometimes things are taken for granted. that once you become the President your life isn't much yours anymore, the whole country is your family.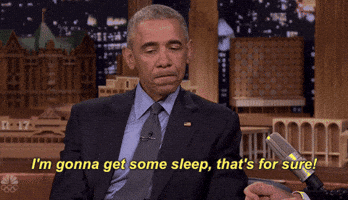 It's so refreshing how a hard and cold thing such as politics can be the partner of this romance novel and that it can generate some spark to keep us going.
Although, there are some cons to this book:
It seems that Evans has forgotten that the world isn't always smiles and rainbows. I see that she has added some sad parts and of course, problems, obstacles. but after stepping out of the bubble that is this book, looking at it now, it's like I ate a ton of sugar with all the goods things happening their way, it's just a little unrealistic. (though this is a fiction, and I'm sure Evans want her characters to have an amazing ending so I'm fine with this. I'm just saying)
The ending is just… eh? I'm so caught off guard with that ending Evans! What just that?! I want more! a sequel please???
There are some happenings that I didn't understand at all (SPOILER ALERT) with your dad? with your mom? what seems to be happening with some other things?
just read it people and give us your insights about this book… If i should really be complaining with all that or it's how you all want it and just forget about me.
as usual, enjoy the little things in life.
***this book got a 3.75 rating on my Goodreads account***