I'm committed to at least post a few times before I go on radio silence again because of academic works. And because I've passing by these prompts that itches me to go ahead and answer. LOL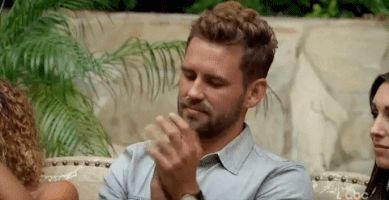 so I've been doing the usual scroll over pins at
Pinterest
(you guys should check this out, it's full of amazing things to discover and save for when you need it!) as I was saying, i was scrolling through the pins when I came up to this Journal prompts and a lot of questions given there made me stop and think about what answers I would give. Then I decided why not post it then? I'm sure 99% of the people who would come across this wouldn't give much care about what I would tell to me, myself, and I but this is for my own keeping and probably to spark you guys up as well into asking questions like this to yourself.
honestly, I didn't have an answer at first. the pin has been saved in my gallery for a week now and as I'm writing this I'm not pretty sure of what I really want to tell the different ages of Me. (which is probably why I'm still blabbering because I don't have anything on my mind.)
the only things I wanna tell my 5 year old self is:
you honey, are adorable and quirky. you remind me right now of a little girl who has a curious and adventurous mind. how you came up with the questions like "Why is pee color yellow?" and "why would the dentist give me a lollipop after a check up if it's bad for me?" still astounds this 18 year dumb girl writing right now.
please don't wear monochrome clothes.. (I still cringe at that memory of you wearing a pink tube shirt and pink skirt, complete with pink headband, pink sandals, and pink bracelet.)
don't make promises! I'm in a situation because of you promising things we weren't gonna do in the future.
i feel like I'm scolding little me but she has to know the consequences of asking "why pee is yellow?" (I got featured in a college paper about it, and it still annoys me that I lost that newspaper.)
the things I will say to the 15 year old me:
last year of high school and you're off to college. I have nothing to say actually because we both lived that year happily. most of the memories I have right now that make me smile are the ones i experienced when I was 15. I do have some regrets here and there and that I would really like to undo it but that's up to you to see if you wanna make changes or not. just enjoy the little things in life sweetheart.
thing I will say to the 25 year old me:
7 YEARS passed (cue the 7 years song ). I have no idea what I'm doing at 25. since I changed my program at 18, it's probably been 3 years since I graduated college and I'm hoping I'm living the career I've wanted and having the best time at it.
this 18 year old self is stubborn AF and she doesn't want you to get married or have a kid. so I'm hoping you're not pregnant or you don't have a kid. and she's hoping you didn't get dumb during the 7 years and tied yourself to a man. Sweetie, it's a waste of money to divorce. and to believe in forevers. I do want you to adopt a good kid someday though. be their older sis and give them the opportunity to be a successful person with your help and support.
and since you're reading this, I just wanna congratulate you about staying alive this long. this gal didn't even picture a 25 year old version of herself a year ago so you're proving my 17 year old self wrong right now.
i always say change is good. it's for the better. but I hope that even if you changed a lot throughout the years, you didn't lose your most precious self–whatever that is, I don't know either–and that you found that little girl who expects her dentist to give her an ice cream every time she loses her teeth back again. she got lost somewhere and I'm currently looking for her.
---
well, this is surprising.
I just read the whole thing and I swear to god I didn't know that's the kind of things I've been thinking of telling them.. For a few minutes I've been thinking about whether I should post this or not. But it's not like you guys still read by this this time… I'm sure some some of you left my website now, and some are wring their own answers to this question.
So…
I'm talking to myself… or typing to myself. LOL
Enjoy the little things in life. 😉